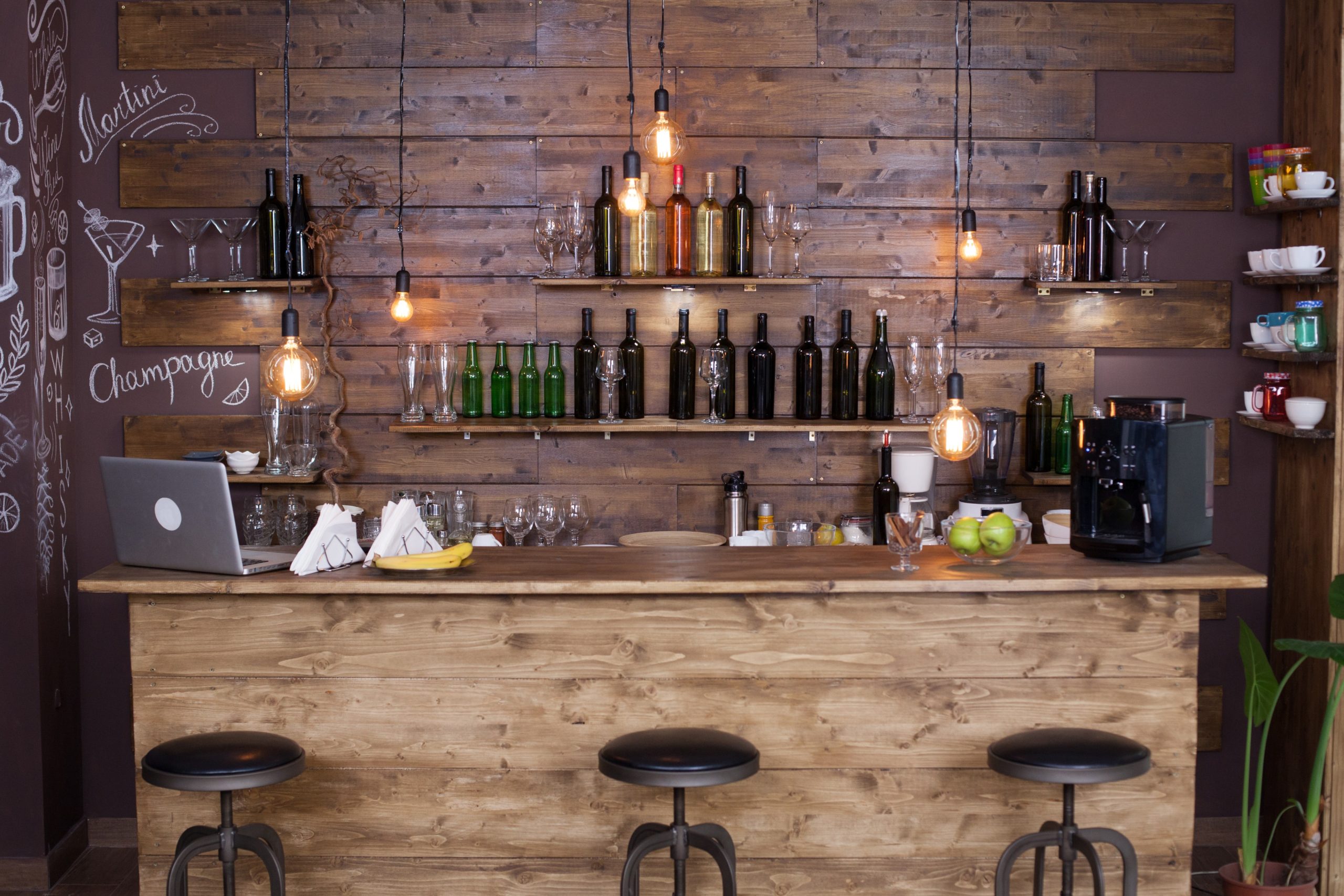 Entertaining at home is always a great way to go, but with the right design and décor pieces, you can make your bar area stand out more than ever. Whether adding a few retro-inspired elements or focusing on modern flair and accents, having the perfect atmosphere for hosting friends and family every time can be achieved by following simple tips. In this blog post, we will walk through the step-by-step process of creating an inviting atmosphere that demands conversation with each sip of brewed coffee or shaken cocktail.
Take Advantage of Wasted Space
Many homes have a room with extra space or a corner that may not be used to its fullest potential. You can transform these areas into the perfect home bar setup by ensuring everything has its place. Whether installing wall shelving or adding a mobile cart to move items around quickly, it allows for more storage, equipment, and convenience.
Before starting the bar design, measure the space and plan it out. To ensure everything fits, consider what items will most likely be stored there, such as glassware or serving trays. The size of your bar station will depend on how much you plan to entertain.
Choose the Right Furniture
The furniture pieces you choose can make or break the look and feel of a home bar. Opt for sleek metal stools with leather seats and retro light fixtures above if you want a more mid-century modern style. On the other hand, if you're going for a more classic look, add bar cabinets and stools with wood finishes to achieve a timeless touch.
If your bar area is going to be the main focus of your home, it's worth investing in quality furniture pieces that will last. You can check out stores like Dawnvale Group for well-crafted pieces with plenty of character. Your friends and family will appreciate the attention to detail.
Accessorize and Stock Up
Accessories can make or break your home bar design. Have a range of bottles, glasses, and decanters to fill up shelves and trays on the bar table. Consider also adding mirrors with lights around them for added effect. Besides making it look more inviting and stylish, they will help ensure you can serve drinks in excellent condition whenever guests arrive.
When it comes to stocking up, think about what kind of drinks you will serve and ensure you have the right items on hand. You can also add a few fun pieces, such as shakers, strainers, and muddlers, to show off your bartending skills.
Play Around With Lighting
Ambient lighting can make a significant difference to your home bar. From recessed lights and pendant lamps to decorative sconces and tiny LED string lights – adding the right kind of light fixtures will create a warm, inviting atmosphere for everyone.
For the sitting area, opt for an adjustable floor lamp or a dimmer switch to control the light intensity at any time. The counter and shelves should be well-lit, so you can easily find what you need, while soft light sources in the seating area ensure your guests have enough light to enjoy their drinks.
Consider Getting Professional Help
Designing a home bar can be an uphill task if you have no experience or knowledge. Consider hiring a professional designer or contractor to help create the perfect space atmosphere. Dawnvale Group can help you achieve a design that fits your style, budget, and needs while providing expert advice on how to get the most out of your home bar. You can rest assured that you'll have a bar area that will stand out from the crowd and leave your guests comfortable and impressed.
Creating the perfect home bar doesn't have to be complicated or expensive. Remember these tips and start creating the atmosphere you've always wanted! With effort and careful planning, you can create a space you'll be proud to show off whenever guests arrive.